URI Cooperative Extension to host energy lecture series, Dec. 5, 9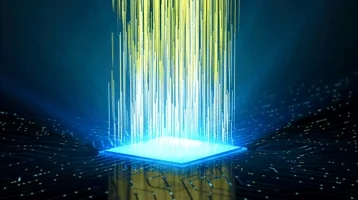 Real-time energy management and energy equity are the themes of the annual "Plugged Into Energy Research" lecture series sponsored by the University of Rhode Island Cooperative Extension and the Rhode Island Energy Efficiency and Resource Management Council.
The lectures will be held Thursday, Dec. 5, and Monday, Dec. 9, from 7 to 9 p.m. at the URI Welcome Center, 45 Upper College Road., Kingston.
Each of the lectures will feature three 40-minute presentations by local energy experts from academia, the business community and state government.
"In the spirit of the Cooperative Extension mission, each talk will highlight cutting-edge research and policy initiatives and their implications and relevance to the public and the business community," said Kate Venturini, outreach programs administrator at Cooperative Extension.
Speakers on Dec. 5 will share information about modernizing energy management using data-driven solutions for energy efficiency.
The agenda features:
Valerie Maier-Speredelozzi, URI associate professor of industrial and systems engineering, discussing her research on "Sustainability in Manufacturing: Cutting-Edge Engineering Innovations Manufacturers Need to Know;"

Ron Gillooly, industrial energy program director at Leidos, who will share his experience with "Data-Driven Operations for Real-Time Energy Management" in the commercial and industrial sector; and

Jeff Broadhead, executive director of the Partnership for Rhode Island Streetlight Management, will speak about "Modern Municipal Streetlights: How Intelligent Technologies are Saving RI Taxpayer Dollars".
The Dec. 9 lecture will focus on the role of equity in energy efficiency in providing lower energy bills for all customers.
The speakers will be:
Yasmin Yacoby, the energy justice program manager for the Rhode Island Office of Energy Resources, discussing her work to promote equity and environmental justice around energy efficiency in the coming years;

Marty Davey, director of product and service development for New Ecology, will talk about opportunities to cut carbon through efficiency with natural gas while working to electrify the heating sector; and

Sam Ross, a consultant at Optimal Energy, will close out the series with information about efforts at the state level to drive increased access and benefits from energy efficiency programs for low- and moderate-income Rhode Islanders.
The lectures are free and open to the public.