Potpourris of area news bits
By Will Collette
COVID variants bring fifth spike to Rhode Island
By Matt Davies
Most of Rhode Island, including Charlestown, is undergoing another big surge in COVID cases, mostly from the omicron BA.2.12.1 variant which is highly contagious and can penetrate anti-body protections from either vaccinations or previous infections.
It can kill or hospitalize like the other versions of COVID, although you greatly improve your survival odds by being fully vaccinated.
Our local transmission level is now considered "High." The state rate of transmission has climbed past 500 infections per 100,000 in population.
In Charlestown, according to figures published earlier this week in the Boston Globe, our transmission rate is fourteenth highest in the state at 476 per 100,000.
GoLocal reports: Since April 7, statewide hospitalizations have increased from 49 to 103; the Transmission Rate has increased from 107 per 100,000 over a 7-day period to 515.
The real numbers are probably a lot higher since our cowardly Gov. Dan McKee has pretty much dismantled state testing and most households have home testing kits whose results are rarely reported to the state.
Let's break that down in practical terms. On Sunday May 29, Charlestown will host a revival of the town's Memorial Day Parade with none other than Charlestown's leading MAGA-nut Jim Mageau as Grand Marshal.
Past parades have drawn close to 7,000 marchers and spectators. It's unlikely anyone will be masked or will observe social distancing along the parade route, leaving plenty of time and opportunity to spread the new, super-contagious COVID variant.
Our transmission rate will probably rise to at least 500 per 100K by next Sunday. So out of 7,000 or so participants in Charlestown's parade,

around 35 people

are likely to bring BA.2.12.1 COVID home with them where it will spread to family and friends

. At least a couple of them may be hospitalized. Hopefully, no one will die. Yeah, have a nice holiday super-spreader event y'all.
This may not matter to Jim Mageau but I think this is significant as Rhode Island is clearly into a new surge, according to former RI Health Director Dr. Michael Fine:
It's back. I didn't think we'd see another surge before the fall, but Covid-19 is back in Rhode Island. Our testing numbers are up; hospitalizations have doubled; some test sites in Central Falls are running 25 percent positive, and some schools in Central Falls have lost so many staff to illness that they are talking about whether they need to close for five to ten days. I hate this. I don't know what my colleagues in public health in Rhode Island are free to say, so I'm saying it. It's here.
When Dr. Fine implies his former RIDOH colleagues are censored in what they are allowed to say, he knows what he's talking about.
Remember that last January, Fine's successor, Dr. Nicole Alexander-Scott resigned amid credible reports of clashes she had with accidental Governor Dan McKee. McKee was eager to shift away from fighting COVID to "helping" his beloved small businesses by opening up the floodgates to the disease.
Last week, Health Department executive Julian Dirx (MPH) publicly resigned from his position as one of the leaders in the fight against COVID, citing political interference from the McKee administration.
In a Tweet, Dirx charged:
"McKee treats health department staff like extensions of his campaign. He'd have community vaccination events set up as self-promotions. He'd pass out home test kits like candy at municipal events with his Trump Democrat Mayor friends Polisena and Lombardi,"
The McKee response is that everything is fine and his administration is doing everything right. Read it HERE. Sounds like the CCA.
Except we're not fine. Illnesses are already spiking and we're still one week away from summer's official Memorial Day kick-off, after which anything goes. Over a million Americans have died of COVID. Let's not foolishly add to that total.
Mark your ballots
You should have your mail-in ballot for Charlestown's financial referendum. The only thing on the ballot is the town's $15 million. It's due on June 6. I am voting NO - read my reasons

HERE

. My main reason is I will not vote for a town budget that supports institutional racism, personified by town lawyer Joe Larisa whose job is to spy on and fight any initiatives put for forward by the Tribe. And speaking of institutional racism….
Carcieri Fix petition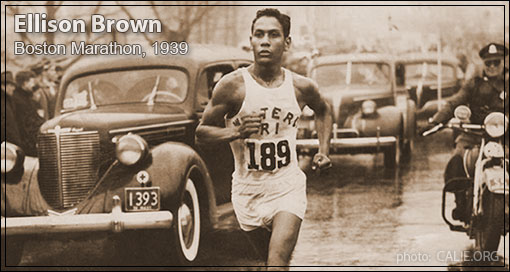 Brian Lightfoot Brown wrote about his famous great-uncle HERE.
Brian Lightfoot Brown, a member of the Narragansett tribe, has set up a petition on Change.org to seek passage of HR 4352 that would reverse the infamous 2009 Carcieri v. Salazar Supreme Court decision and restore rights taken from more than 500 Indian tribes including the Narragansetts.
The case that led to this unjust decision started here in Charlestown when the town sued to block the Tribe from building affordable housing for its elders. When the case finally reached the Supremes, the late and unlamented Justice Antonin Scalia collaborated with Clarence Thomas on a decision that claimed that Congress was unclear whether ALL Native American tribes should enjoy equal justice under the 1934 Indian Reorganization law.
HR4352 makes the intent of Congress clear that all tribes enjoy equal protection regardless of what year the federal government decided to "recognize" them.
Brian Lightfoot Brown's great uncle was one, perhaps the only, Charlestown sports legend, long distance runner Ellison "Tarzan" Brown. CLICK HERE to sign the petition.
Charlestown's American Rescue Plan funding
The Town Council is holding a special meeting to discuss and gather input on the use of American Rescue Plan Federal Funds on May 23 at 7pm at Town Hall. To join the meeting virtually, visit:

https://charlestownri.gov/streamtownmeeting
Apparently, we're going to be treated to presentations by our very expensive consultants (including Trumplican candidate for Congress, Second District, Allan Fung). Charlestown hired him on an open-ended contract at $250/hour to give the town advice on using funding that every single Republican in Congress voted against.
What the consultants say won't matter much. The town Budget Commission has already taken $423,000 from the $2.3 million ARPA pot for the budget that's up for the June 6 vote. The Charlestown Citizens Alliance (CCA), Charlestown's rulers for over a decade, generally don't listen to consultants unless they say what the CCA wants to hear.
Town Jobs
These current openings have been posted by the Town:
Senior Community Center Kitchen Manager: Work involves management of the kitchen at the Senior Community Center, including the receiving delivery of meals from the caterer, preparation, and distribution of meals for the Meals-On-Wheels program, and the in-house lunch service. The position is Monday-Friday 8:30am-1:30pm, 25 hours, $18/hour, partial benefits.
Seasonal Worker at the Collection Center: Help the public understand the layout, assist with recycling, and provide Town-wide grounds and facility maintenance, and other duties as required. 32 hours per week, including a Saturday shift.
Animal Shelter Assistant: Duties will include the handling, cleaning, feeding, and caring for domestic animals at the newly constructed Charlestown Animal Shelter. The Shelter Assistant position consists of a nineteen (19) hour work week to include Fri., Sat., Sun., Mon., and holidays. Rate of pay is $16.00 to $18.00 per/hr. based on skill level.
Seasonal Summer Employment: There are several positions open, such as summer assistants, beach managers, lifeguards, beach attendants, and camps directors and counselors.
For a full listing of jobs and to apply, visit: https://charlestownri.gov/townjobs
Rhode Island Pension fund performance among the nation's best
RI State Treasurer and Allan Fung's likely Democratic opponent for Congress, Second District, announced first quarter results for the state pension fund.
Rhode Island's fund outperformed 98% of the funds in the country, So far this year, we are earning 5% on investment while the average state fund is losing 2.3%. Read more detail here: investments.treasury.ri.gov.
Senate passes Sosnowski bill to change how the CRMC director is appointed
Sue Sosnowski's bill,

2021-S 2217

, w

ould give the Governor, not the Coastal Resource Management Council members, the authority to appoint the CRMC director. The Governor's choice would have to be ratified by the state Senate.
The CRMC would be promoted to being a cabinet-level agency like DEM. Sue is a long-time member of the state Senate representing South Kingstown and Block Island.
WPWA annual meeting in Westerly next Thursday
The Wood-Pawcatuck Watershed Association will hold its annual meeting on Thursday, May 26, 6 PM at Malted Barley at 42 High Street in Westerly. Click Here for their Annual Report.
A new parking lot with ample space is located just past the intersection of
Canal St. and Railroad Ave.—the walk is about 2 blocks.