Revs Up Recruitment for Key Seasonal Workforce to Staff State Beaches and Parks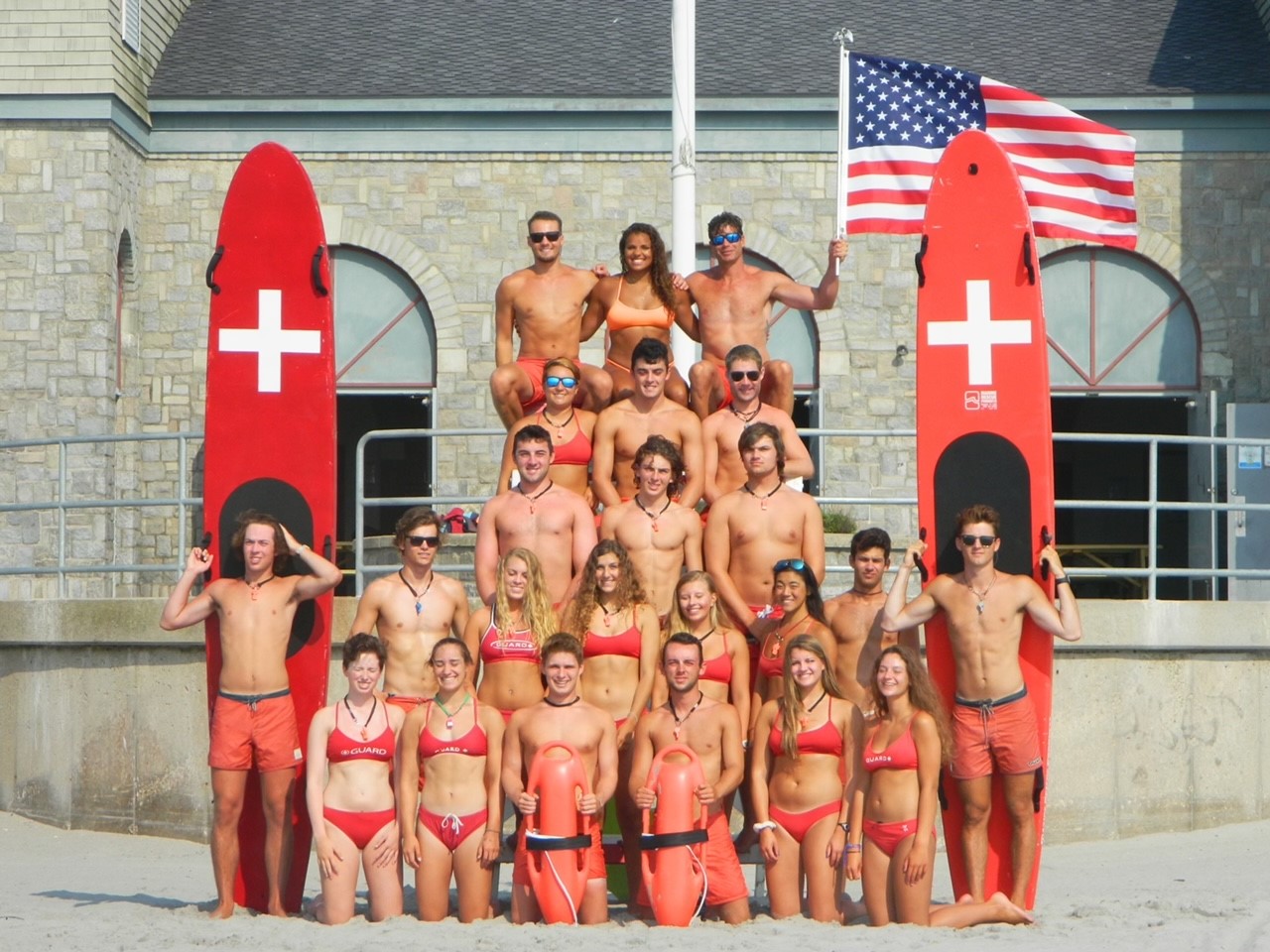 DEM photo
The Department of Environmental Management (DEM) announced today that it is offering one-time sign-on and retention bonuses of $500 each and hourly pay increases of between 10% and almost 15% to lifeguards this summer.
The agency views the incentives as critical to recruiting more lifeguards to staff state beaches and parks, which attract nearly 10 million visitors and add an estimated $300 million annually to the state economy, according to a URI study.
The historically tight national labor market, which continues to include a low labor force participation rate among teenagers 16 to 19, has affected practically every employer in the country, whether public or private sector.
Full-time lifeguard positions are available at all state swimming areas, including surf beaches such as Roger Wheeler and Misquamicut, non-surf beaches such as Goddard Memorial State Park, and freshwater beaches such as Burlingame Campground and Lincoln Woods State Park.
Optimally, DEM would hire a workforce of around 150 lifeguards; the agency had about 85 in place for most of the 2022 summer. Despite this, DEM only had to restrict swimming areas at a few beaches a handful of times last year.
Lifeguard pay ranges from $14 to $18.75 an hour based on location, experience, and position level. The raises range from 10.7% (from $14 to $15.50 for Lifeguard I jobs) to 14% (from $16 to $18.75 for Seasonal Supervising Lifeguard positions). All lifeguard candidates must receive

state certification

and have successfully completed courses and hold valid cards in lifeguard training, first aid, and CPR including infant, child, and adult.
"Rhode Island's state beaches and parks provide some of the best outdoor experiences in the state, including many great swimming spots," said DEM Director Terry Gray. "One of our top goals at DEM is promoting outdoor recreation for all Rhode Islanders and providing visitors with excellent experiences at our amazing network of parks, beaches, and campgrounds. We need a great team — and finding and hiring qualified, enthusiastic workers is essential to delivering on this promise. We are excited to offer a $500 sign-on bonus and an additional $500 retention bonus, along with higher salaries, to help us hire a robust workforce of lifeguards. Working outside, building lifelong friendships with workmates, and serving their community are also the big benefits of spending the summer working at our beaches, parks, and campgrounds. We still have lots of positions open for beach managers, park rangers, groundskeepers, and facilities attendants as well."
Lifeguards who submit a complete application packet including all required documents and are hired by June 24, 2023, will be eligible to receive a one-time, $500 sign-on bonus. Lifeguard staff who remain in good standing throughout the course of their employment, who have not taken more than five unapproved days off over the summer, and remain employed until Sept. 4, 2023, will be eligible for a one-time, $500 retention bonus. The anticipated pay date for the sign-on bonus is July 21, 2023, and the retention bonus pay date is Sept. 29, 2023. Year-over-year salary comps are below.
| | | | |
| --- | --- | --- | --- |
| LIFEGUARD 2023 PAY SCALE | Pay step 1 | Pay step 2 | Pay step 3 |
| Lifeguard I | $15.50 | $16.00 | $16.50 |
| Lifeguard II | $16.75 | $17.00 | $17.25 |
| Lifeguard III | $17.50 | $17.75 | $18.00 |
| Seasonal Supervising Lifeguard | $18.25 | $18.50 | $18.75 |
| Seasonal Surf Beach Manager | $19.00 | $19.50 | $20.00 |
| Seasonal Non-Surf Beach Manager | $17.75 | $18.25 | $18.75 |
| Assistant Surf Beach Manager | $17.75 | $18.25 | $18.75 |
| | | | |
| --- | --- | --- | --- |
| LIFEGUARD 2022 PAY SCALE | Pay step 1 | Pay step 2 | Pay step 3 |
| Lifeguard I | $14.00 | $14.50 | $15.00 |
| Lifeguard II | $14.75 | $15.25 | $15.75 |
| Lifeguard III | $15.50 | $16.00 | $16.50 |
| Seasonal Supervising Lifeguard | $16.00 | $16.50 | $17.00 |
| Seasonal Surf Beach Manager | $17.50 | $18.00 | $18.50 |
| Seasonal Non-Surf Beach Manager | $16.25 | $16.75 | $17.25 |
| Assistant Surf Beach Manager | $16.25 | $16.75 | $17.25 |
With only 52 full-time employees managing 25 parks, eight surf beaches, and dozens of other properties, DEM's Division of Parks and Recreation relies hugely on seasonal employees. Currently, DEM is in the process of hiring the hundreds of "seasonals" needed to fill critical summertime positions like park rangers, beach managers, facilities attendants, groundskeepers, laborers, and nature educators along with lifeguards. Park rangers are key employees, helping to create a safe and fun experience at DEM properties. They give directions to beachgoers and park users, help with crowd control, provide security checks for facilities, and are the first responders in the event of emergency. Hourly rates for park rangers range from $13.75 to $15.25. Applicants for Facilities Attendant and Park Ranger I positions must be 16 years of age or older and applicants for Park Ranger positions at levels II and III must be 18 years of age or older.
Although slightly down from historically high levels over the past few years, the current number of national yearly job openings — 9.9 million — is very high, according to the United States Department of Labor's Bureau of Labor Statistics. Related, DEM and other employers also are contending with long-term laborforce data revealing that the share of teens participating in the workforce peaked 40 years ago and has declined ever since. Today, just over one-third, or 35%, of teens between the ages of 16 and 19 are part of the workforce. BLS data suggest that year-round schooling and summer classes are a major cause, with the percent of 16- to 19-year-olds enrolled in summer school tripling in the last 20 years.
For a complete list of seasonal employment opportunities and to apply, job seekers may click here. Most positions are full-time and include weekend and holiday hours. Applications must be completed online and paper applications will not be accepted. The State of Rhode Island is an equal opportunity employer that is committed to diversity and inclusion in the workplace.
For more information on DEM programs and services, visit www.dem.ri.gov. Follow DEM on Facebook, Twitter (@RhodeIslandDEM), or Instagram (@RhodeIsland.DEM).