Invest in Green Transit
CHUCK COLLINS for Common Dreams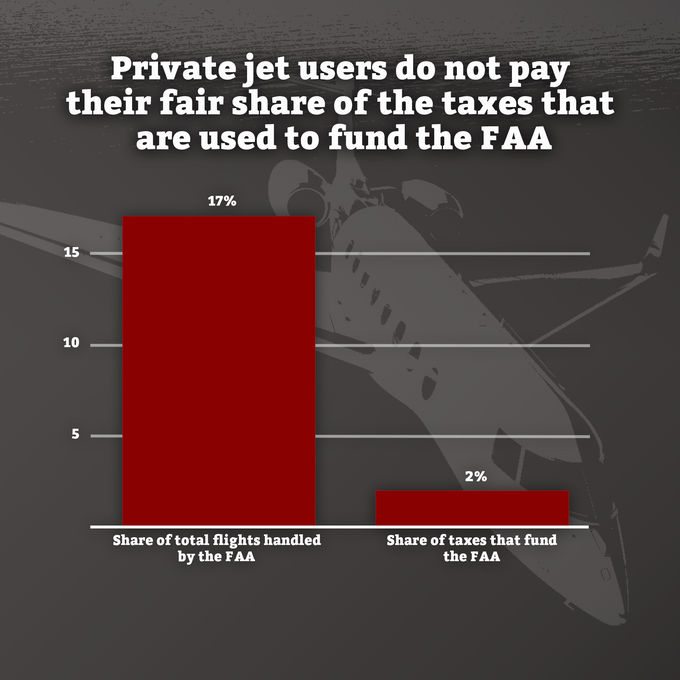 Democratic Massachusetts Senator Edward Markey has

just introduced legislation

to significantly

boost

excise taxes on private jet fuel. Democratic New York Representative Nydia Velasquez has introduced complimentary legislation in the House.
The colorfully named "FATCAT Act" (standing for Fueling Alternative Transportation with a Carbon Aviation Tax), would hike fuel taxes on private jets from the current 22 cents a gallon to $1.95 per gallon. This would effectively increase the cost to $200 per metric ton of private jet CO2 emissions.
The legislation was in part inspired by a report released by the Institute for Policy Studies and the Patriotic Millionaires, High Flyers 2023: How Ultra-Rich Private Jet Travel Costs the Rest of Us and Burns Up the Planet.
The report found that private jets emit at least 10 to 20 times more pollutants than commercial planes per passenger. The wealthiest 1% of air travelers are responsible for about half of all aviation carbon emissions.
Private jets do not pay their fair share of the costs of operating the air control system. Private jets make up approximately one out of every six flights handled by the Federal Aviation Administration (FAA) but contribute just 2% of the taxes that make up the trust fund that primarily funds the FAA.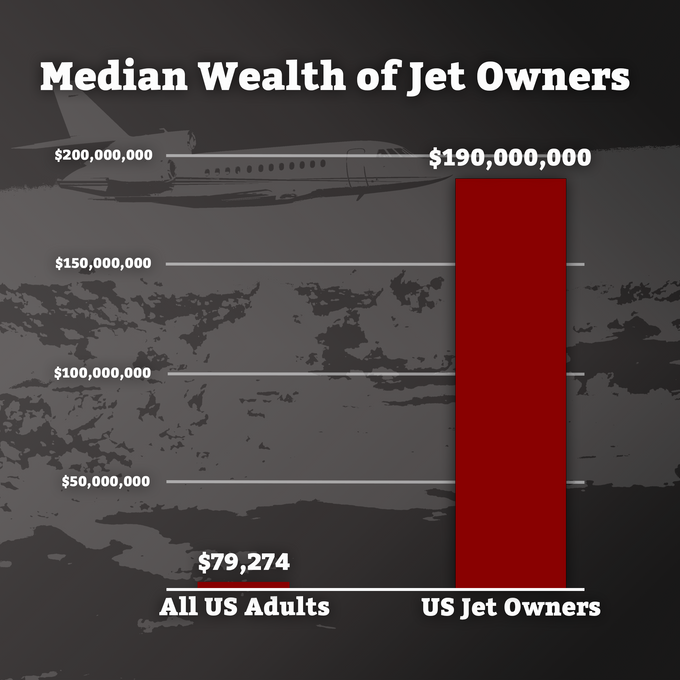 Private jet travelers are among the richest people in U.S. society. The median net worth of a full and fractional private jet owner is $190 million and $140 million respectively. The jet-owning oligarchy is overwhelmingly male, over the age of 50, and concentrated in the industries of banking, finance, and real estate.
Tax revenue generated by the FATCAT Act would be directed to the Airport & Airway Trust Fund and a newly created federal Clean Communities Trust Fund to support air monitoring for environmental justice communities and long-term investments in clean, affordable public transportation across the country—including passenger rail and bus routes near commercial airports.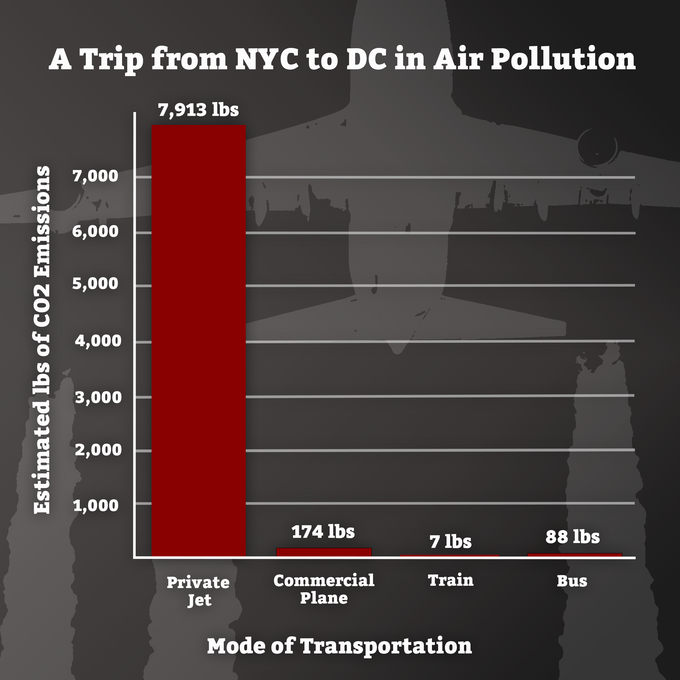 "The 1% can't free ride on our environment and our infrastructure at a discount," said Senator Markey in a press statement.
"Billionaires and the ultra-wealthy are getting a bargain, paying less in taxes each year to fly private and contribute more pollution than millions of drivers combined on the roads below. It's time to ground these fat cats and make them pay their fair share so that we can invest in building public transportation that communities across the country and our economy desperately need."
"Working families shouldn't subsidize the ultra-wealthy to fly private and destroy our environment," said Congresswoman Velázquez.
"If billionaires want to travel on private jets, they should pay similar taxes to those flying commercial. It's time for the rich to pay for their pollution so we can fund environmental justice initiatives and affordable public transportation across the country."
Private jet users should pay the real environmental costs of their indefensible luxury transportation choice. Senator Markey's legislation is a bold step in right direction and generates funds for urgently needed transportation alternatives.
CHUCK COLLINS is a senior scholar at the Institute for Policy Studies where he co-edits Inequality.org. His near future novel "Altar to An Erupting Sun" explores one community's response to climate disruption. He is author of numerous books and reports on inequality and the racial wealth divide, including "The Wealth Hoarders: How Billionaires Spend Millions to Hide Trillions," "Born on Third Base," and, with Bill Gates Sr., of "Wealth and Our Commonwealth: Why American Should Tax Accumulated Fortunes." See more of his writing at www.chuckcollinswrites.com