South County well represented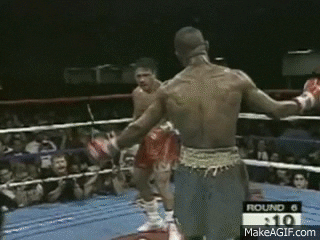 In a Presidential year where the Republican candidate thinks he's very "smart" because he doesn't pay taxes, it's time to ponder just how prevalent tax-dodging is among the 1%.
Rich people have made dodging taxes an art form and usually they get away with it. However, the Rhode Island Division of Taxation does try to enforce Rhode Island's tax laws and every year, they publish an updated list of the state's top dead beats.
This year's list of 100 contains an interesting mix. The top honors continue to go to the parents of Portsmouth Republican legislator Daniel Reilly. They skipped out to Florida leaving behind a $1.6 million tax bill.
Vinnie Paz, a.k.a. Pazienza, Rhode Island's best known palooka, is also right up there in 8th place, owing the state $315,000.
At least seventeen people on the list are from South County, including several from Charlestown (probably loyal Charlestown Citizens Alliance members). There may be more from our immediate area who are now listed with out-of-state addresses.
Here's the official list, with South County residents high-lighted in yellow:
Top 100 Income Tax Delinquents
The following list publicly identifies up to 100 taxpayers who are delinquent on Rhode Island personal income tax and whose cases are not on appeal.
The Rhode Island Division of Taxation has sent formal notice, by regular and certified mail, to each taxpayer on the list, letting the taxpayer know — 30 days in advance — of the Tax Division′s intent to publish the taxpayer′s name and account information. Each taxpayer on the list, having been notified, has chosen not to pay the delinquency and not to enter into a reasonable agreement to pay the outstanding debt in reasonable installments.
The list contains each delinquent taxpayer′s name, address, and the amount of the delinquency — including interest and penalty — as of the end of the most recent quarter.
WILLIAM J AND MARIELLE T REILLY
































































ROBERT B. AND DEBORAH MILLIGAN JR.




SILVIA C. MARCO A. VALDIVIA




2843 SOUTH BAYSHORE DR APT 4B




NORTH PROVIDENCE, RI 02911

























GREGG A. AND MAURISA L. BISSON




NORTH PROVIDENCE, RI 02904




80 SAMUEL RODMAN ST APT 308







JAMES F & JESSICA A BEATON










NICHOLAS W. AND PATRICIA A. DELBROCCO




ROUGH POINT PROPERTIES LLC













JOSEPH AND KATHLEEN J. DEFUSCO







NORTH PROVIDENCE, RI 02911










DANIEL L & ROSEMARIE A POKORSKI




NORTH KINGSTOWN, RI 02852




2738 TIBURON BLVD EAST APT NO B4













2368 EAST MAIN ROAD APT G4








































WILLIAM H. AND KATARINA LIMA JR.




MICHAEL AND LESLIE W. GRAY




EAST PROVIDENCE, RI 02914










5701 WEST CHARLESTON BLVD













10 CONVERSE PLACE 4TH FLOOR




1650 DOUGLAS AVENUE #1216

NORTH PROVIDENCE, RI 02904













MARK AND PATRICIE BLASI V













STEPHEN C. AND JANET PIKE




ROBERT D & KERRI L PASSARETTA