Collaboration to help improve health care in South County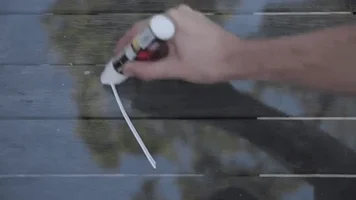 Citing their shared vision to improve population health, the University of Rhode Island and South County Health, a nonprofit health care provider based in South Kingstown, have signed a memorandum of understanding to enhance education for health professionals and advance the well-being of local communities.
"The University's academically robust programs related to health and health care make it a uniquely qualified partner for South County Health, as we work to advance our common goals of educating highly skilled health care professionals and improving the health of the communities where we live and work," said Bryan Blissmer, acting director of URI's Institute for Integrated Health and Innovation.
In 2016, URI created the Academic Health Collaborative — comprising the Colleges of Health Sciences, Nursing and Pharmacy — to further innovation across disciplines in the rapidly changing landscape of population health and health care.
The Institute for Integrated Health and Innovation acts as the community engagement and research arm of the Collaborative and will implement joint efforts with South County Health, which operates South County Hospital and three other community health entities.
URI and South County Health already collaborate on the Healthy Bodies, Healthy Minds initiative. South County Health launched this effort to diminish disparities and improve the overall health of local residents through education, health care and social service. The new agreement formalizes this relationship and offers additional opportunities for collaboration.
The purposes of the new partnership are:
Design and implement student experiences that advance the education of health professionals while providing service to the community;

Seek funding for innovative community health programs that build on collaboration among URI, South County Health and community partners;

Enhance educational opportunities for South County Health employees seeking to gain skills and knowledge in their health professions;

Identify and pursue funding for clinical research that engages South County Health patients and marshals the expertise of URI faculty.
Specific initiatives, projects and collaborations are being developed as a result of this agreement, and details will be announced as they emerge.