Call 2-1-1 to Find Sites in Your Community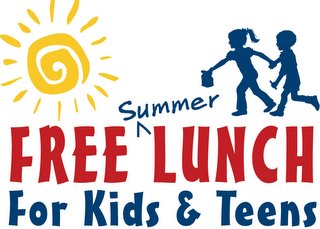 The Summer Food Service Program is now underway at more than 220 program sites in 19 communities, where free meals will be served to Rhode Island students this summer.
"We know that healthy food fuels student success – and that remains true even when school is out," said Angélica Infante-Green, Commissioner of Elementary and Secondary Education.
"That's why this Summer Meal program is so important to us at the Department of Education. We want all our kids to have access to healthy meals this summer. I invite everyone to spread the word that the Summer Meals Program is now open and available to all children and teenagers ages 18 and under."
"The Summer Meals Program remains a vital component of our statewide effort to make sure all Rhode Island students are able to access adequate, nutritious meal options," said First Gentleman Andy Moffit, a strong supporter of child nutrition programming.
"Last summer, we served nearly half a million meals, and we're pulling out all the stops to beat that total this year. Taking part in the Summer Meals Program keeps kids healthy – and it keeps them connected to each other and their communities."
During the school year, approximately 68,000 Rhode Island students receive free or reduced-price meals, out of 140,000 total students. During the summer months, however, many children lose access to quality nutrition.
Since 2013, Rhode Island has increased participation in the Summer Food Service Program by more than 52 percent, and the program served more than 460,000 meals last summer alone.
Kick-Off Event:
While the program is already underway, there will be a special kick-off event at Miantonomi Park on Hillside Avenue in Newport on June 24, from 11 a.m. to 1 p.m. Education Commissioner Infante-Green, state and local officials, and families will gather to hear music and get the summer off to a big start.
To find a summer meals site, families can visit the

RIDE website

or call 2-1-1 for more information.
There is no eligibility, proof of residency, or legal status requirement.
Naturally, there are NO sites in Charlestown. However, Charlestown young people can go to any of the three sites in Westerly:
Town Street Community Center

Cimalore Field

Westerly Public Library