Culinary, design students apply health benefits researchers uncovered in maple
BUT it's far from perfect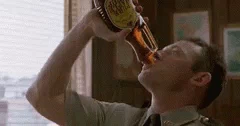 Students from around the region created tasty treats and demonstrated innovative uses of a local crop that shows promise as a treatment for various health conditions, from diabetes to skin aging, as they demonstrated the culinary — and medicinal — versatility of maple.
The internship program at the Food Innovation Nexus (FIX) at Johnson & Wales University is part of a federally funded initiative at the University of Rhode Island to promote the maple industry throughout the Northeast, stressing the potential health benefits of the native tree.
URI College of Pharmacy Professor Navindra Seeram and his team have worked for a decade to unlock the health benefits of maple.
They have identified more than 67 bioactive natural plant compounds with potential health benefits, including stabilizing blood glucose levels, fighting inflammation and even helping fight wrinkles.
Maple is better than some, not as good as others. So use
caution and common sense if you are diabetic or dieting
Seeram's Bioactive Botanical Laboratory has partnered with the Food Innovation Nexus and JWU to demonstrate various ways to incorporate maple into one's diet to take advantage of its healthy properties.
Six students in a four-week internship program used pure maple from Vermont to create everything from a healthy maple ice cream designed to be easier for older adults to swallow, to an edible maple birthday candle that can be used to celebrate, while sweetening your favorite dessert.
Their experiments took place in the Food Innovation Design Lab located at JWU, where the FIX executes its own product design and development programs.
The students, along with JWU chef TJ Delle Donne and FIX design experts, show the diverse uses for the local crop, creating such entrees as couscous with maple vinaigrette, and tuna poke with maple drizzle; desserts like maple gummie bears and chocolate bars; and drinks including maple bubble tea and maple hot cocoa, complete with maple marshmallows to float on top.
"We've been working with the students on ways to incorporate maple into their dishes without changing the taste profile," Delle Donne said. "Anywhere there is cane sugar, or brown sugar in the vinaigrette, any form of sweetener, we replaced with maple to make it a healthier dish while still tasting great."
The natural sweetener was on full display in the students' creations, particularly in Katie Devries' and Morgan Failla's line of healthier ice creams. The fruit, fiber and calcium-packed line of "Marty's Maple Creemee" ice creams include "Caramel Bran-pa" and "Banana Grandma."
And it's not just food the students have created. Two students aim to revolutionize the $3 billion a year birthday candle industry.
Olivia Muschelle and Charlotte Clement took advantage of maple's plasticity to form edible candles that melt as they burn to add a tasty and nutritious topping to birthday cakes or pancakes.
"Candles are waxy, they drip on cakes, and the leftover candle doesn't even get used; it's wasted," Muchelle said. "And kids love to lick the candles but they can't eat them. These taste great and are completely safe to eat."
Another group of students took aim at the toy industry, specifically edible science kits that are among the top sellers in any toy aisle. Leah Yao's and Jon Nardis' "Mighty Maple" kits teach children how to make a humming bird feeder, a maple comb dessert bowl and the ever-popular slime. The ingredients — the star of which is maple, of course — are safe to eat.
"We've taken a deep dive into maple and identified kids as one of the best markets," Yao said. "Edible science kits are a top seller, but they have confusing instructions, unnatural ingredients and they don't taste good. Our kits are healthy, fun for kids and taste great."
This is just the first of what is expected to be many projects for the Collaborative to Communicate Maple Benefits, Seeram said, as the group combines the scientific breakthroughs in his Bioactive Botanical Laboratory with the culinary breakthroughs in Johnson & Wales' food lab.
"What we've found in our lab is that maple has the most chemicals in terms of phytonutrients. If you're stranded on a dessert island, maple is the food for you," Seeram said.
"We were just missing one piece — the application of the science we were doing. That's where Johnson & Wales and FIX comes in. We're putting the brightest young minds together to find ways to consume all those healthy compounds in a natural sweetener that tastes great. This gives maple permission to play across all meals. It's not just for breakfast anymore."
The partnership between URI and the FIX began after the United States Department of Agriculture's Acer Access and Development Program awarded nearly half a million dollars to researchers at URI to raise public awareness of maple products and the potential benefits of the natural sweetener, increase consumption and promote the industry.
Yinjiao Ye, professor of communication studies in the College of Arts and Sciences, and Christy Ashley, associate professor of marketing in the College of Business, join Seeram as principal investigators on the three-year, $499,427 grant.
For more information on Seeram's work with maple and the health benefits the local crop contains, visit uri.edu/maple.