Trying to make sense of where we are after months of living in a pandemic
By Will Collette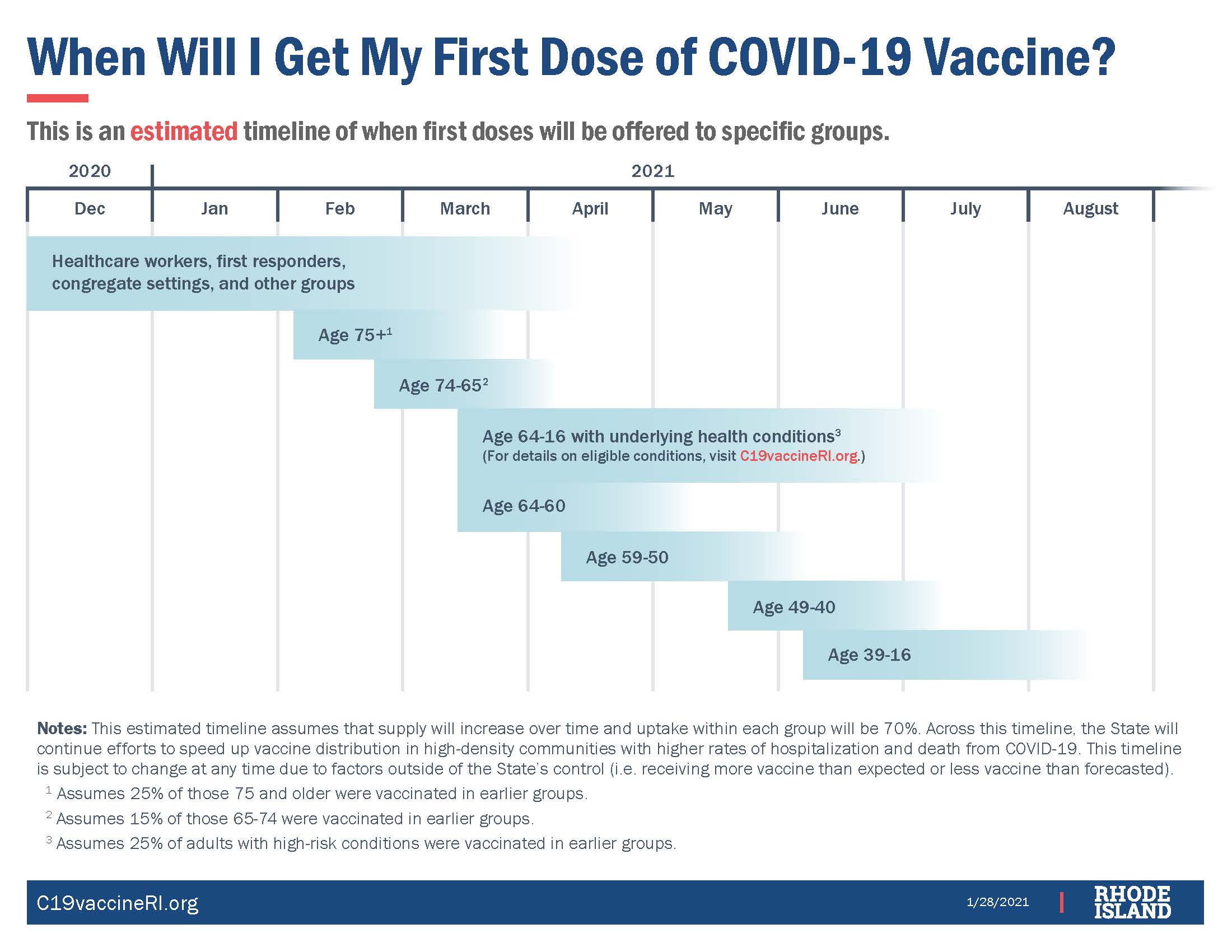 The good news is we have vaccines (somewhere); Joe Biden actually takes the coronavirus seriously and Dr. Fauci is back at the podium.
The bad news is everything else sucks.
The New York Times just ran an amazing piece that breaks down the current status of the pandemic in each and every county in the US. Naturally, I zoomed in on "Washington County, RI" – what everywhere else in the world calls South County.
The first piece of information is that South County is at "an extremely high risk level" (emphasis theirs). 11 South County residents have died of COVID in the past two weeks. We're averaging 64 new cases in South County per day.
Though hospitalizations in South County have gone down a bit, our local ICUs are operating at 85% capacity. It's no consolation to know that the rest of Rhode Island is also doing poorly.
As of January 28, Charlestown has had 385 confirmed COVID cases. That translates into a rate of 4,692 per 100,000, better than Westerly and Hopkinton but worse than South Kingstown and Richmond.
The COVID recession still grips Rhode Island and Charlestown too. The latest number for Charlestown is for December is 8.5% unemployment compared to one year earlier when Charlestown's unemployment was only 3.5%.
Charlestown's unemployment is higher than the state average of 8.1%.
Remember when we were once considered one of the best states for dealing with the pandemic? Remember when Gina Raimondo was such a hero that she probably locked in her Biden Administration cabinet post.
Since Thanksgiving, like so much of the US, we not only lost all the advances we had made since March but have had new cases, hospitalizations and deaths that made us almost wish it was March 2020 again.
We blew it. Thanksgiving was a major breaking point because millions of Americans said "F**k it! I want my turkey" and caused the pandemic to rocket out of control.
Trump's criminal denialism was, of course, a major contributing factor in making the US of A the worst country in the world for the virus. That's MAGA for ya.
However, our state and local leaders didn't help. Their mistakes combined with our own dealt us a terrible reversal. By December, Rhode Island was actually the worst in the world for managing the virus. I'm not making that up.
Gina pretty much checked out of the COVID fight when Biden won the election. I couldn't believe the state's decision to reopen sports facilities even though the virus is raging out of control. Gina' frenzied approach to school reopening also fanned the flames.
Gina will be leaving soon to go to Washington to become Commerce Secretary. There she can go back to spending lots of time with her favorite people, Wall Street oligarchs. Her confirmation has been pretty much clinched by the big wet kiss she just got from the Chamber of Commerce.
In her place, we will get our doofus current Lt. Governor Dan McKee. McKee had been known for his fanatical determination to replace public schools with charter schools. However for some reason, he recently switched horses to become the devout champion of small business.
No McKee statement can go more than two sentences without extolling the virtues of small business, though what he is actually doing or going to do for small business is far from clear.
Perhaps he will shift our vaccination priorities to giving every Rhode Island small business a magadose of coronavirus vaccine right in the cash register.
Rhode Island policy on who gets vaccinated and when has been constantly changing. Very little vaccine is actually being delivered to the states and as the Biden team discovered to its horror, Trump had NO plan for vaccine distribution.
As a state, we're not doing much better.
The timelines set out in December are shot to hell. So are the priorities.
Personally, this means that Cathy and I, both in our early 70s with co-morbidity health conditions – had been looking forward to being in Phase 1-B, due to get the shots in December-February.
But that's gone as priorities shift to such disparate groups as the board members of health care facilities and members of the General Assembly.
Normally, these kinds of preferences would not be so infuriating – just Rhode Island business as usual - if not for the fact that vaccine supplies are so limited that all the various risk brackets are competing for very limited doses.
Many family and friends frantically worry about when they can get on a list to get the vaccine, any list, even though being on a list by no means guarantees you will actually get vaccinated.
Right now, Rhode Island has no lists for elderly people not in an institutionalized setting. Here is how the RI Department of Health puts it: "Please note there is no "priority list" or "waiting list" that people can join to get vaccinated." Seniors 75+ should be hearing about vaccination sometime this month.
Rhode Island is currently ranked in the bottom half (at #27) of the states for vaccinations per capita. We started strong, but quickly fell behind. State officials blame red tape caused by federal requirements – which is interesting since the Trump administration really didn't have any firm rules for the states. Plus, the 26 states that are doing better than us are operating with the same external limitation that we are.
Personally, I am content to continue practicing semi-lockdown procedures, going out only when necessary, double-masking, social-distancing, etc. until vaccine production gets ramped up.
I am especially looking forward to the approval of the Johnson & Johnson vaccine which is apparently easy to produce, takes only one dose and be kept fresh with regular refrigeration, rather than needing conditions similar to the surface of Pluto.
We know from the science and from our direct experience last spring during the first wave that masks and social-distancing works in curbing the virus. We know that lockdowns also work but politicians view them as too toxic to try.
While the vaccination process gets sorted out and ramped up, it is up to US to do the right thing: mask up, keep your distance, wash your hands and wait it out. Don't be a mask-hole. Be patient.