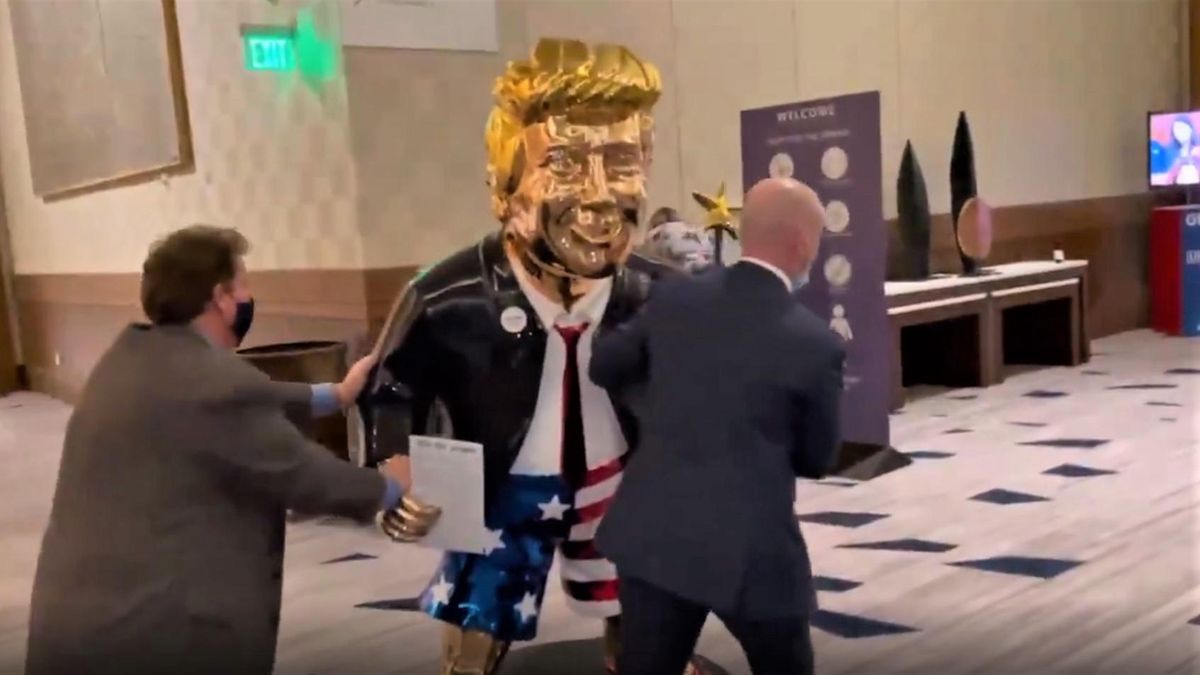 This is a screenshot from a video posted by Bloomberg News showing a golden statue of Donald Trump being wheeled into the CPAC (Conservative Political Action Committee) convention. It's in Orlando, Florida (of course). Trump is scheduled to speak this weekend.
You just can't make this stuff up.
Trump will probably insist on taking the statue home to Mar-A-Lago since it certainly matches his style and taste. This is also another clear sign of the rapid movement of the Trumplican Party into becoming a religious cult.