Raimondo allows Rhode Island bars to re-open, starting today
By Will Collette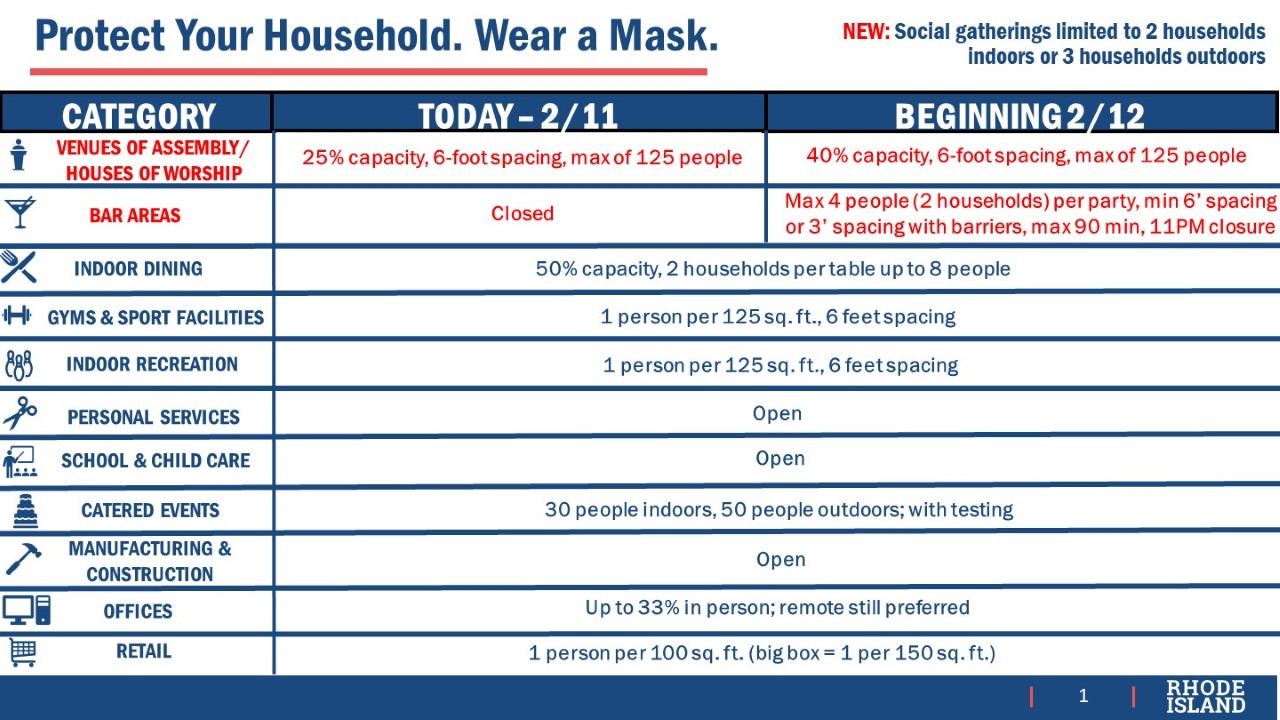 I really do understand that a year of COVID terror can drive reasonable people to drink, and for some, that means a strong desire to be able to go into a bar and order a drink.
Unfortunately, bars and restaurants are serious super-spreaders, regardless of precautions. With all due sympathy to their struggling owners, closing them down has been a matter of life or death for thousands.
Now that Rhode Island's deadly COVID statistics are starting to drop - not due to the botched vaccine roll-out, but due to the Thanksgiving-Christmas COVID surge having peaked - the state has decided to give the virus a helping hand by re-opening bars.
In my opinion, that is appallingly stupid.
Rhode Island's vaccine program has received a grade of "F" from the Harvard Kennedy School's Belfer Center, which ranked us in 48th place. Despite a decline in cases, we still report between 300-400 new cases every day and about a dozen deaths. Charlestown is now up to 433 people who have tested positive.
This decision to re-open bars is on Gina Raimondo. She doesn't care - she's leaving soon. But then we get Lieutenant Governor Dan McKee as her replacement, a guy who currently has no other priority other than being seen as the champion of small business.
I predict McKee will lift ALL business restrictions no matter how many people have to die.
The end of the pandemic is in sight as more vaccinations go into more people's arms. Until we reach herd immunity (Dr. Fauci says that will happen when 75% of us are vaccinated), we need to be patient and follow common sense measures - masking, social distancing, hand-washing.
All the anti-COVID measures have brought about a very welcome though unintended result: we had virtually NO flu season. As of January 30, the Health Department reports flu activity is "minimal." There have only been two hospitalizations for flu and NO deaths. This is amazing compared to previous years.