RI Black, Latino, Indigenous, Asian-American and Pacific Islander Caucus will explore potential legislation to better prevent redlining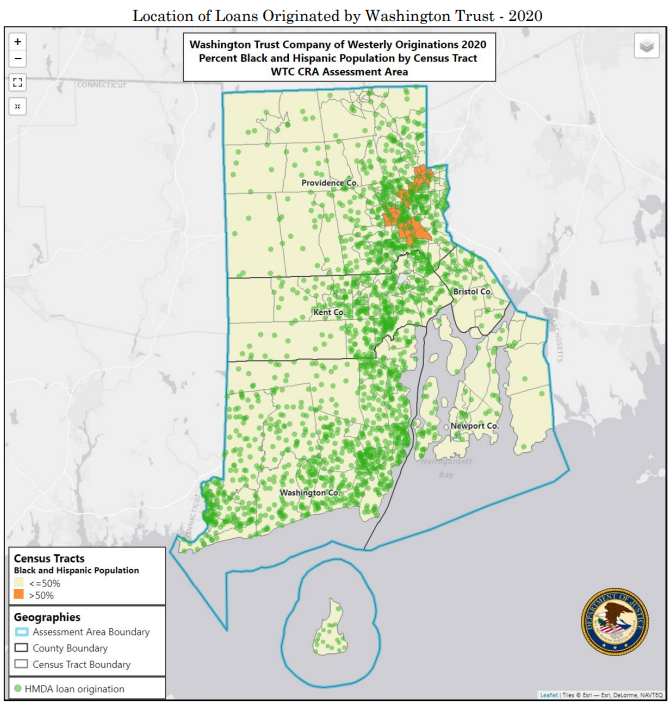 The
Rhode Island Black, Latino, Indigenous, Asian-American and Pacific Islander Caucus (RIBLIA) will explore whether state-level legislative fixes could prevent redlining.
Their announcement comes after learning about the recent Washington Trust bank settlement with the Department of Justice over accusations of "redlining" minority neighborhoods in Rhode Island.
The caucus is chaired by Sen. Jonathon Acosta (D-Dist. 16, Central Falls, Pawtucket) and Rep. Leonela Felix (D-Dist. 61, Pawtucket).
"The allegations that caused this settlement are deeply concerning to Rhode Island's minority populations and, whether intentional or not, the practice of restricting and hampering standard banking services in Rhode Island's Black and Brown communities needs to end.
"We are grateful for the hard work of the U.S. Attorney's Office for their investigation. Speaking generally, we fear allegations such as these may be an early warning sign of how the banking sector across our state treats communities of color.
"The RIBLIA Caucus will explore if potential legislative action on the state level could help prevent redlining and better ensure that the state's minority residents are not discriminated against. All of our state's residents deserve the same access to credit and banking services in order to achieve the American Dream," said the caucus.
The RIBLIA Caucus represents and advocates for the interests of disadvantaged people throughout the State of Rhode Island. It seeks to increase a diverse participation and representation in all levels of government.
The goal is to close, and ultimately to eliminate, disparities that still exist between white and non-white Americans in every aspect of life.