New commission plans to get to the bottom of that
by Christopher Shea, Rhode Island Current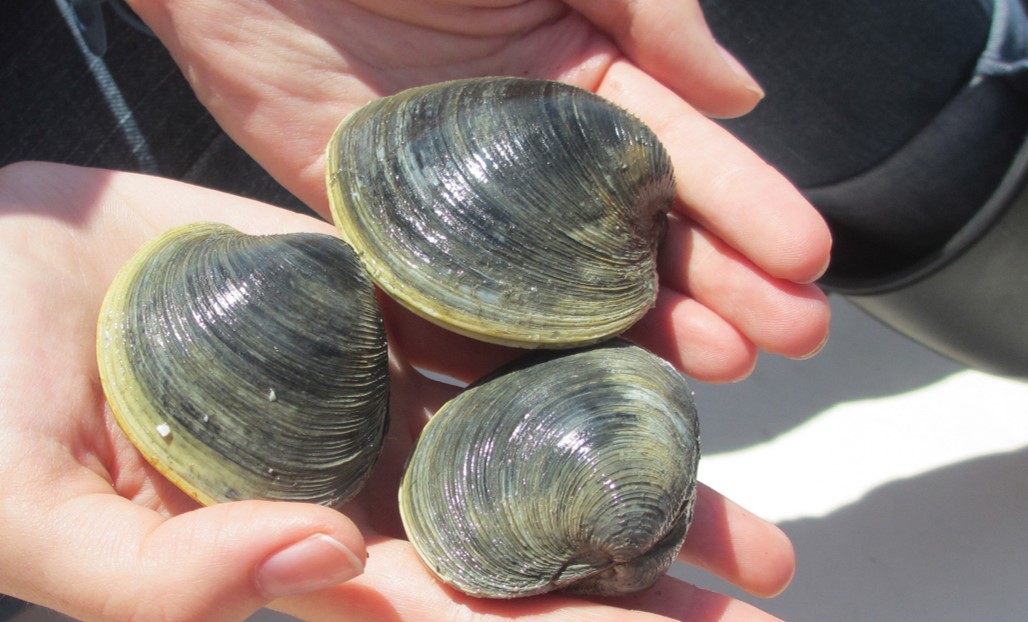 Credit: NOAA Fisheries/Julie Rose

A new joint legislative study commission looking into the reasons for the decline of Narragansett Bay's quahog population is scheduled to hold its first meeting on Tuesday.

In 2022, more than 17.7 million quahogs were harvested from the bay and the rest of the state's coastal waters, according to an annual report from the Rhode Island Department of Environmental Management (DEM) — a 9% increase from the year prior.

That uptick can be attributed to more harvest from the Providence River, which opened to shellfishing for the first time in 75 years in 2021, DEM spokesperson Mike Healey said in an email Monday. But when looking at a more historical context, landings have declined substantively, Healey said.

In 2012, the state reported 39 million clams harvested from Narragansett Bay in 2012.

Some blame warmer waters due to climate change. Others say better wastewater management has made the bay too clean, depleting water of nitrogen required for phytoplankton – quahogs' food source – to grow.

The 13-member commission will consider these factors, along with nitrogen depletion, oxygen deficiency, changing aquatic life as they compile a report and recommendations to state officials. The commission was based on resolutions sponsored by Sen. Mark McKenney and Rep. Joe Solomon, both Warwick Democrats, to bring together fishermen and environmental experts.

The panel is scheduled to meet at 2 p.m. in the Senate Lounge on the second floor of the State House. It has been tasked with reporting its final findings to the General Assembly by May 31, 2024.

The meeting will be televised live by Capitol Television, which can be seen by Cox Communications subscribers on channels 15 and 61 for high definition, on channel 15 by i3Broadband viewers, and channel 34 for Verizon subscribers. Livestreaming will be available at https://www.rilegislature.gov/CapTV/Pages/default.aspx.

Members of the study commission include:

Rep. Joseph J. Solomon, a Warwick Democrat, Rep. David A. Bennett, a Warwick Democrat, Sen. Alana DiMario, a North Kingstown Democrat, Narragansett Bay Keeper Michael Jarbeau, David Borkman, an environmental scientist for the Department of Environmental Management, Jeffrey Willis, executive director for the Rhode Island Coastal Resources Management Council, University of Rhode Island professor Dr. Marta Gomez-Chiarri, Roger Williams University professor Dr. Hisham Abdelrahman, Walter Palm, a laboratory manager for the Narragansett Bay Commission, Rhode Island Shell Fishermen's Association president Michael McGiveney, Shellfisherman Jody King, Shellfisherman Mark Johnson, Shellfisherman Jim Boyd.

GET THE MORNING HEADLINES DELIVERED TO YOUR INBOX

SUBSCRIBE

Rhode Island Current is part of States Newsroom, a network of news bureaus supported by grants and a coalition of donors as a 501c(3) public charity. Rhode Island Current maintains editorial independence. Contact Editor Janine L. Weisman for questions: info@rhodeislandcurrent.com. Follow Rhode Island Current on Facebook and Twitter.