Two new legislative study commissions to hold first meetings Sept. 12
By Christopher Shea, Rhode Island Current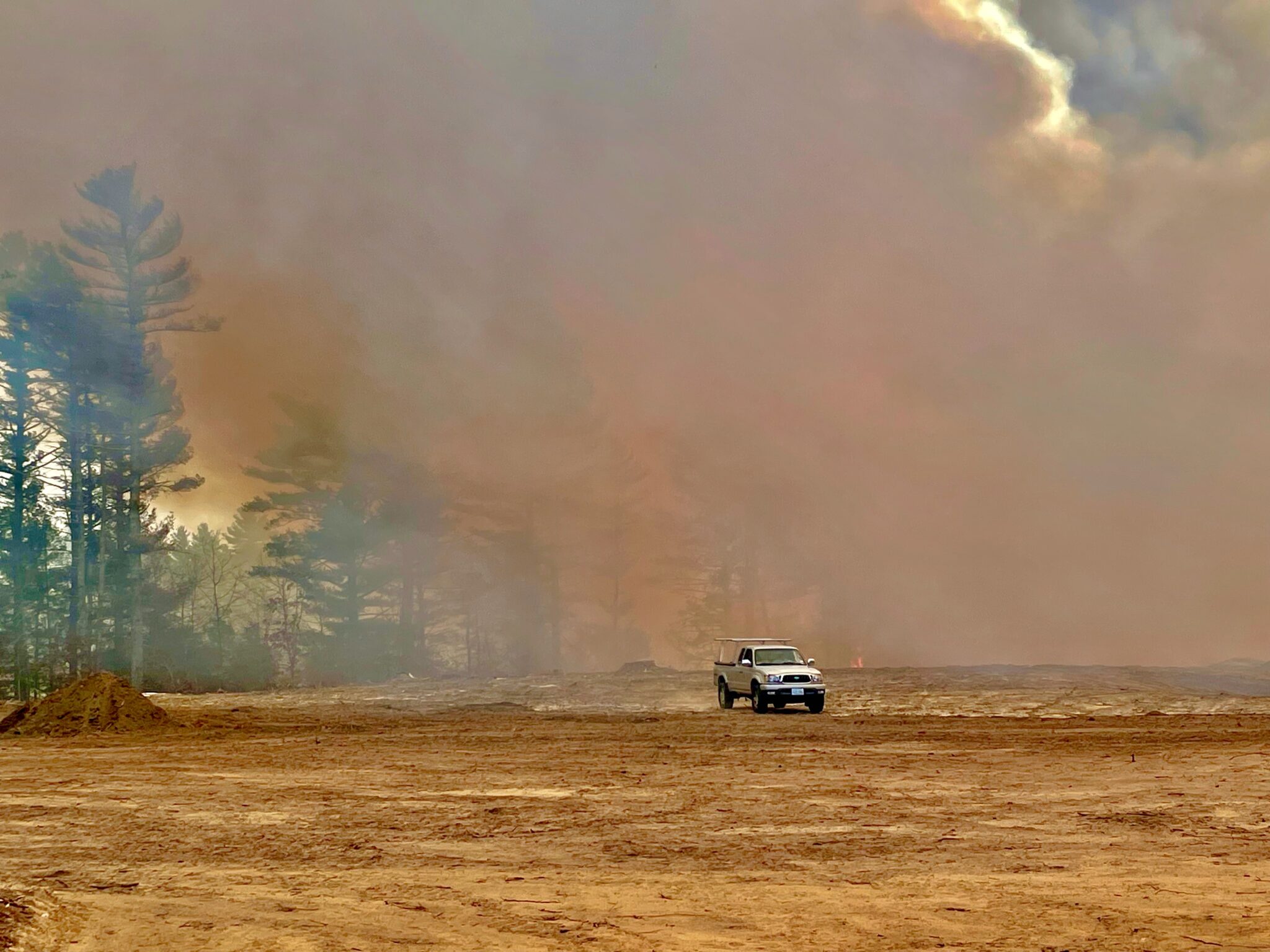 Wildfire in Exeter last April


The legislative session may have ended in June, but that doesn't mean the State House is remaining quiet, as two new House commissions are scheduled to convene for the first time on Tuesday, Sept. 12.

One, started by Rep. Megan Cotter, an Exeter Democrat, will examine how to prevent or manage forest fires in Rhode Island.

The 12-member Special Legislative Commission to Evaluate and Provide Recommendations on Proper Forest Management for Fire Prevention was formed in the wake of an April wildfire that scorched 400 acres of forest in Exeter and forced local residents to evacuate their homes — the largest forest fire in Rhode Island since 1942.

"Considering more than half of Rhode Island is forested, we should be doing more to protect woodlands," Cotter said in a statement. "They are a valuable resource that directly reduces carbon dioxide from our atmosphere and also plays a role in filtering pollution from our groundwater. Keeping our forests healthy and encouraging the conservation of forested land should be a high priority for Rhode Island."

Joining Cotter on the commission are the following members:

House Minority Leader Michael Chippendale, Tee Jay Boudreau of the Department of Environmental Management, Marc R. Pappas of the Rhode Island Emergency Management Agency, Armand Niquette of the Rhode Island State Association of Firefighters, Scott Millar of the Forest Conservation Commission, Kate Sayles of the Rhode Island Land Trust Council, William Fortune of the Forest Conservators Organization, Chief Scott Kettelle of the Rhode Island Association of Fire Chiefs, Former Rhode Island Chief of Forestry Catherine Sparks, Dick Went of the Rhode Island Association of Conservation Districts, John Torgan of The Nature Conservancy

The commission will meet at 3 p.m. in Room 135 of the State House.
Helping seniors
The other commission, formed by Newport Democrat Rep. Lauren Carson, will consider how to streamline and improve state services for older adults.
Over the next several months, commissioners will assess the current state, federal and local services currently available for older Rhode Islanders, as well as any duplication of services including education and job opportunities, how they can continue to live independently, and centers to connect with other seniors.
RELATED: Legislative study commissions used to be where bills went to die. Not anymore.
Commissioners will also recommend ways to coordinate services within existing agencies and how to better deliver that assistance.
Currently, more than 240,000 Rhode Island residents are age 60 or older. The state expects that number to increase to almost 265,000 by 2040.
"Rhode Island should invest much more than we do in services that enable people to age in place and safely remain in their communities," Carson said. "Those services are far more cost-efficient overall, and encourage an active, more fulfilling lifestyle for people as they age. Considering that nearly a quarter of our population is over 60, and Baby Boomers will continue to swell those ranks, now is the time."
Joining Carson on the Special Legislative Commission to Study and Provide Recommendations Pertaining to Services and Coordination of State Programs Relating to Older Adult Rhode Islanders are the following members:
Rep. Thomas Noret, a Coventry Democrat, Rep. Barbara Fenton-Fung, a Cranston Republican, Department of Health Interim Director Utpala Bandy, Office of Healthy Aging Director Maria Cimini, Warwick Senior Services Director Meg Underwood, Carmela Geer of Edward King House in Newport, Coventry Human Services Director Robert Robillard Jr., Paul Salera of the New England Community Action Association, AARP Rhode Island Director Catherine Taylor, Former AARP RI Director Kathleen Connell, Paula McFarland of the Rhode Island Long Term Care Coordinating Council, James Burke Connell of Age-Friendly RI, Cindy Coyne of the Senior Agenda Coalition of Rhode Island, Robert Marshall of the Rhode Island Developmental Disabilities Council, Former Department of Elderly Affairs Director Maureen Maigret
The commission at 3 p.m. in the House Lounge, which is located on the second floor of the State House.
GET THE MORNING HEADLINES DELIVERED TO YOUR INBOX
SUBSCRIBE
Rhode Island Current is part of States Newsroom, a network of news bureaus supported by grants and a coalition of donors as a 501c(3) public charity. Rhode Island Current maintains editorial independence. Contact Editor Janine L. Weisman for questions: info@rhodeislandcurrent.com. Follow Rhode Island Current on Facebook and Twitter.