What do Orsted's financial problems mean for Rhode Island's stake in offshore wind?
By Nancy Lavin, Rhode Island Current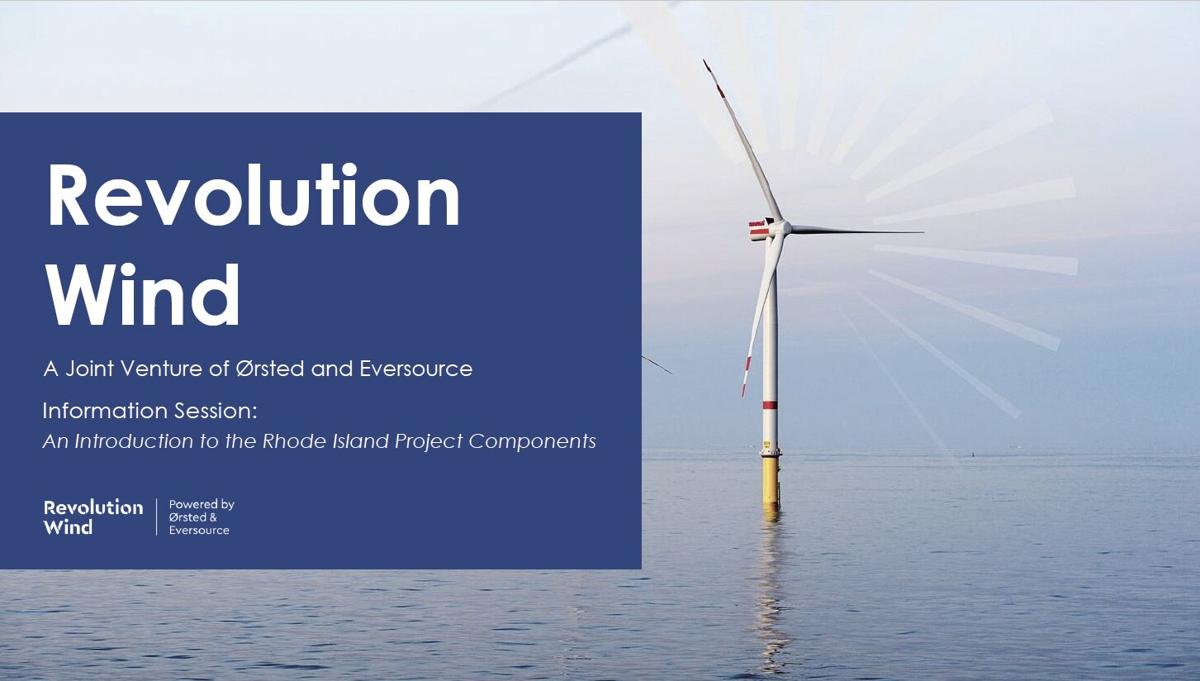 Photo Courtesy of Revolution Wind

Orsted A/S, the offshore wind developer anchoring Rhode Island's place in the industry, is facing rough seas.

The Danish wind giant said in an Aug. 29 announcement that it may write off $2.3 billion in its upcoming, third-quarter earnings.

The warning, on the heels of the company's $87.8 million second-quarter loss, comes as supply chain slowdowns and interest rate hikes hamper a trio of East Coast projects, including the Revolution Wind project that will power Rhode Island.

At best, costs are going up and schedules are behind, with the Ocean Wind project planned for New Jersey, now delayed from 2025 to 2026, executives said.

At worst, the company may abandon the project altogether.

"As we mature towards the final investment decision, if the walk-away scenario is the economical, rational decision for us, then this remains a real scenario for us as an alternative to actually taking the final investment decision," Chief Executive Mads Nipper said on an Aug. 30 call with investors.

Orsted shares fell 25% in the wake of the news.

Now, a top credit rating agency has cast further doubt on the company's financial future. Moody's Investors Service downgraded its outlook for Orsted from "stable" to "negative," according to a Sept. 5 report.

"Whereas the impairments don't change the company's [earnings] guidance or expected investment levels in 2023, Moody's expects the headwinds that Orsted is currently facing in the US to lead to its credit metrics being weakly positioned at least until the end of 2025," the credit rating agency stated in its report.

Moody's affirmed Orsted's existing bond and credit ratings, but also warned of "downward pressure" on its future ratings if delays and cost overruns worsen.

Stephanie Francoeur, a spokesperson for Orsted, pointed to the affirmation of existing credit ratings, rather than the outlook downgrade, in an email on Friday.

"Ørsted is rated by the three rating agencies, Moody's, Standard & Poor's, and Fitch, and all three rating agencies have confirmed our current rating," Francoeur said. "We note that Moody's continues to have confidence in our commitment to our current rating, and we'll ensure that we deliver on our financial plan to provide Moody's the comfort needed to continue its confirmation of our current rating."

Orsted is hardly the first offshore wind developer to run into economic headwinds. In neighboring Massachusetts, two companies – SouthCoast Wind Energy LLC and Avangrid Renewables – have canceled their power supply agreements with utility companies, saying the existing payments are too low given increases in their expenses.

Orsted insisted as recently as June that it had no plans to renege on its electricity agreements with Rhode Island. The existing, 2019 agreement inked with the-utility operator National Grid gives the developer 9.84 cents per kilowatt-hour for 400-megawatts of electricity from the offshore wind facility over the entire 20-year contract. National Grid in turn would earn $4.6 million in renewable energy credits sold from the project.

In its August announcement, Orsted executives pledged to secure final investments in its projects, including Revolution Wind, no later than early 2024.

"The US offshore wind market remains attractive in the long term," David Hardy, executive vice president and CEO of Region Americas at Ørsted, said in a statement. "We will continue to work with our stakeholders to explore all options to improve our near-term projects."

State officials, including Gov. Dan McKee, have repeatedly stressed the importance of the offshore wind industry to the state economy, creating jobs and boosting state GDP.

Olivia DaRocha, a spokesperson for McKee's office, said in an email Friday that Orsted assured the state of its commitment to the Revolution Wind project despite its recently announced financial woes.

"The company communicated that there are no direct impacts on the RI Revolution wind project and associated work, which is scheduled to start over the next several months," DaRocha said.

DaRocha referred additional questions to Orsted.

Onshore construction work related to the 700-megawatt Revolution Wind project has already begun, with construction offshore expected to ramp up in 2024 ahead of a 2025 operational date, the company said previously. The 65-turbine wind farm planned off Block Island's coastline has already secured approval from state coastal regulators, as well as a final environmental assessment from the U.S. Bureau of Ocean Energy Management.

In preparation for Revolution Wind and other projects in nearby waters, Orsted has committed $40 million into infrastructure investments at Quonset and Providence ports, including a wind turbine manufacturing facility at ProvPort. It has also partnered with local shipyards to build crew transfer vessels and invested $1 million into a training program for industry workers at Community College of Rhode Island.

GET THE MORNING HEADLINES DELIVERED TO YOUR INBOX

SUBSCRIBE

Rhode Island Current is part of States Newsroom, a network of news bureaus supported by grants and a coalition of donors as a 501c(3) public charity. Rhode Island Current maintains editorial independence. Contact Editor Janine L. Weisman for questions: info@rhodeislandcurrent.com. Follow Rhode Island Current on Facebook and Twitter.