Invenergy declines to appeal. Their proposed power plant is dead.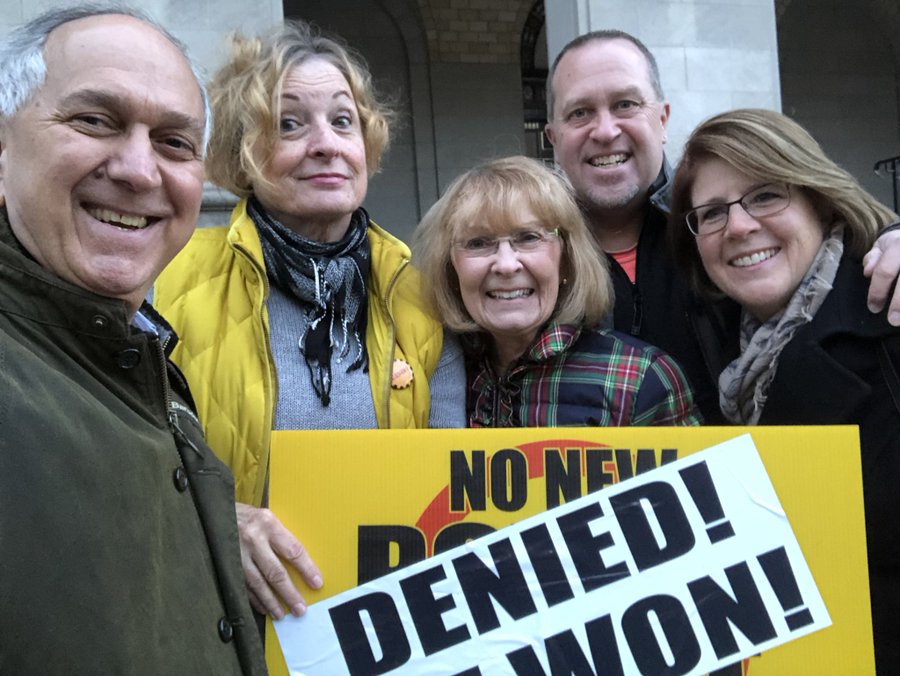 Friday, November 15 in Rhode Island was remarkable because of what didn't happen.
Outside the Court House on Benefit Street in Providence, a small group of people anxiously waited to see if Invenergy would appeal the Energy Facilities Siting Board (EFSB)'s decision to reject their proposed $1B fracked gas and diesel oil burning power plant, aimed at the pristine forests of our state's northwest corner. The power plant had until 4 pm on Friday to appeal the decision to the Rhode Island Supreme Court.
At around 4:01 pm, writes power plant opponent Paul Roselli, the group received a text message from Invenergy that there would be no appeal. 
A minute later the group received an email from from the Rhode Island Supreme Court clerk's office which read that the court "did not receive a petition for writ of certiorari in this matter as of the close of business today."
"It was a good feeling," said Paul Roselli – president of the Burrillville Land Trust (BLT) and one of the key opposition leaders to the power plant. 
"This all started August 1, 2015, when the Governor of Rhode Island standing with Invenergy's owner Michael Polsky, declared before cameras and members of the Providence Chamber of Commerce, 'We will do everything we can to make sure you're successful here.'
"Now it's truly over. And we, Rhode Island, won."
Governor Gina Raimondo never gave up on fighting for the power plant, despite her public protestations of neutrality as to the outcome. Her Office of Energy Resources was at every session of EFSB hearings, arguing in support of the power plant alongside Invenergy.
EDITOR'S NOTE: Charlestown was dragged directly into this fight when Invenergy made a deal with a Narragansett tribal official under which the tribe would sell water for cooling the plant. That water would be drawn from the underground source that supplies Charlestown residents with their drinking water. The deal was denounced by many members of the Tribe along with just about everyone else in town. That widespread opposition killed the deal.