Naomi Klein: Gearing up for the Political Fight of Our Lives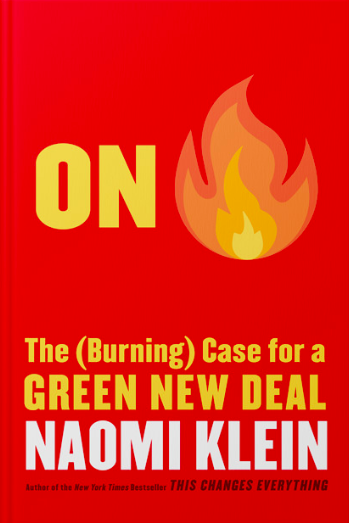 Millions of people from more than 150 countries are expected to take part in a global climate strike — an effort spurred by students who have been striking weekly to demand action on climate change.
In the United States, activists hope meaningful policy will follow protest. 
Naomi Klein's book 
On Fire: The (Burning) Case for a Green New Deal
makes the case for one specific way forward — the proposed 
Green New Deal
. It's a plan to slash global emissions along with addressing other issues of economic, racial and gender justice.
"Young people around the world are cracking open the heart of the climate crisis, speaking of a deep longing for a future they thought they had but that is disappearing with each day that adults fail to act," she writes in the book.
For years Klein — author of bestsellers such as The Shock Doctrine and This Changes Everything — has been sounding an alarm about the growing climate crisis, but also peeling the curtain back on the machinations of the powerful interests that are profiting from the fallout.


Her latest, a collection of essays and speeches spanning 10 years along with timely new material, provides a compelling look at how we got to where we are and where to go next. We spoke to Klein about why the Green New Deal is gaining momentum, why justice is at the core of climate action, and what's at stake in the 2020 election.